Happy Hour
11am – 10pm
Enjoy a delightful and cheerful atmosphere at the Chocolate Cremerie, where happiness is served daily from 11am to 10pm, seven days a week. Unwind and sip on a refreshing beer for just $3.99 or indulge in a glass of fine wine for only $4.99, adding a touch of relaxation and enjoyment to your chocolate-filled experience.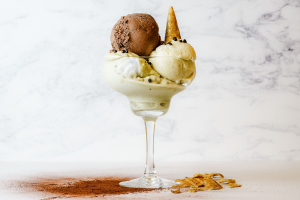 Dessert
Savor chocolate treats and luscious gelato at the Chocolate Cremerie in San Diego, a haven for chocolate enthusiasts with delectable gelato and tantalizing pastries.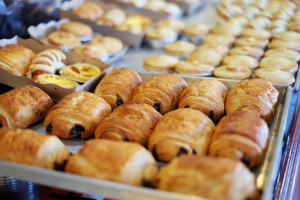 Breakfast
Indulge in heavenly chocolate croissants and mouthwatering savory crepes, where breakfast becomes an irresistible affair of rich flavors and chocolatey delights.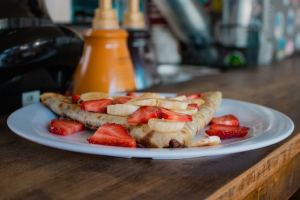 Full Menu
From heavenly chocolate treats and creamy gelato to tantalizing flatbreads and mouthwatering paninis, every bite is a celebration of indulgence and flavor.
Decadent Pastries, Chocolates, and Sweets
At the Chocolate Cremerie in San Diego, prepare to be swept away by a delectable world of pastries, chocolates, and sweets. Indulge your senses with a wide selection of meticulously crafted treats that will leave you craving more. From artisanal chocolate truffles to delectable pastries infused with velvety chocolate, every bite is a symphony of flavor and texture. With each visit, you'll discover new creations that ignite your taste buds and satisfy your sweet tooth.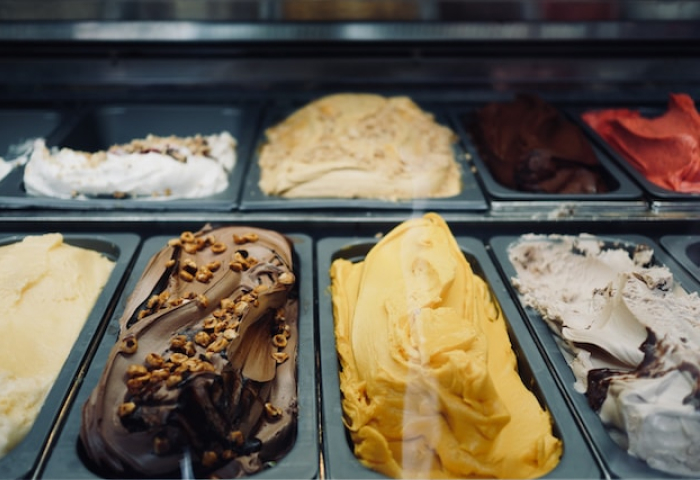 Discover Gelato Bliss with Over 20 Flavors
If you're a fan of frozen delights, the gelato at the Chocolate Cremerie will transport you to dessert heaven. With over 20 flavors to choose from, you'll find both classic favorites and innovative combinations that will intrigue and delight your palate.
From the silky smoothness of dark chocolate to the refreshing burst of fruity sorbets, each scoop of gelato is made with the finest ingredients and a passion for creating the perfect balance of flavors. Whether you prefer a cup or a cone, each serving of gelato at the Chocolate Cremerie in San Diego is a moment of pure bliss.
San Diego's Finest Dessert Shop Experience
Without a doubt, the Chocolate Cremerie stands out as the best dessert shop in San Diego. Its reputation for excellence is well-deserved, thanks to the exceptional quality and creativity found in every dessert they offer. From the expertly crafted pastries to the heavenly chocolates and the irresistible gelato, every item on the menu is a testament to their dedication to providing an unparalleled dessert experience.
The cozy and welcoming atmosphere, combined with the friendly and knowledgeable staff, create an inviting space where customers can indulge in the finest gelato creations San Diego has to offer. When it comes to satisfying your dessert cravings, the Chocolate Cremerie is the ultimate destination in San Diego.