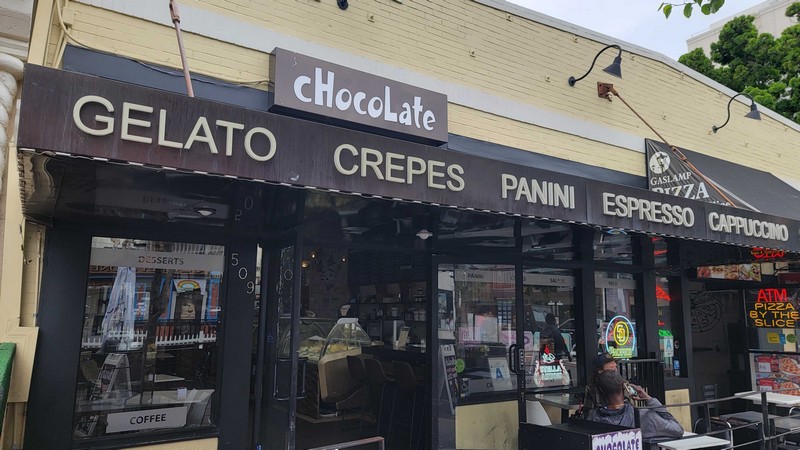 Over 20 Flavors of Gelato!
Our top-of-the-line products include cinnamon, vanilla, chili, aniseed, balsamic vinegar and citrus fruits, among others, blended with the best chocolate selections like guanaja, gascon, roc lait, virgole, guanaja 70, enhancing their flavors to the point of perfection. At Chocolate, you can also have chocolates and hazelnuts or pistachios cream, artisinal nougats, pralines and viennois.
All of these are prepared using recipes formulated from years of work and research. And of course, our years of passion for chocolates and fine foods, as well as our obsession with perfection, drives us to make ice creams that are absolutely incomparable in flavor and taste.
Located in Gaslamp San Diego
Chocolate was created as an oasis of exquisite flavors, scintillating fragrance and exotic spices. It is a place where anything ordinary is replaced with everything special and delicious. Chocolate Cremerie is located in the Historic Gaslamp Quarter of San Diego at 509 5th Avenue, San Diego, CA 92101.
To make your occasion even more spectacular, come visit us at Chocolate and see for yourself the fabulous things that we have to offer. We also make original personalized gift boxes. Call us at (619) 238-9400!