Welcome to Chocolate- Handmade Gelato Delights in San Diego
At Chocolate San Diego, we are passionate about creating the most delectable handmade gelato right on our premises every day. With our commitment to quality and craftsmanship, we offer an unparalleled gelato experience that will delight your taste buds. Discover the irresistible flavors and freshness of our artisanal gelato, meticulously crafted with love and passion.
Crafted Daily for Unmatched Freshness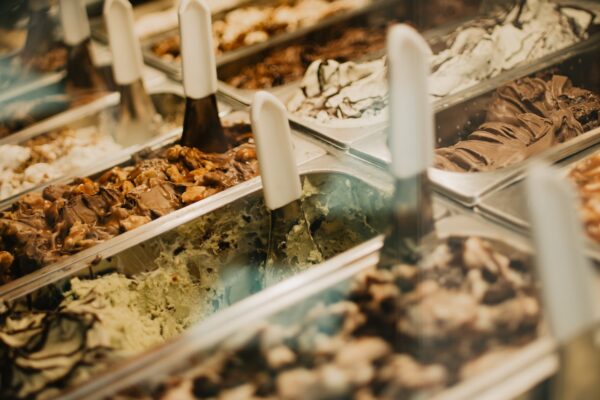 Handmade gelato created fresh on our premises every day.
We use traditional techniques and premium ingredients for authentic flavors.
Ensuring the purest and most flavorful scoops for our valued customers.
A Plethora of Irresistible Flavors
A wide array of tantalizing flavors to satisfy all taste preferences.
Classic favorites like rich chocolate and creamy vanilla.
Innovative combinations such as salted caramel pretzel and raspberry cheesecake.
Seasonal offerings and rotating specials for exciting new discoveries.
Exceptional Quality Ingredients
Committed to using only the finest ingredients for superior gelato.
Locally sourced dairy, premium fruits, and high-quality chocolate and nuts.
Each scoop is crafted with care and attention to detail.
The Perfect Treat for Every Occasion
Versatile gelato suitable for any occasion.
Celebrate special events or simply enjoy a sweet moment with loved ones.
Customizable options for delightful gelato cups, cones, sundaes, or gelato cakes.
Join Our Gelato Journey
We invite you to embark on a tantalizing gelato journey with us. Visit Chocolate San Diego and experience the craftsmanship, freshness, and exceptional flavors that set us apart. Our team of passionate artisans is ready to guide you through a delightful array of handmade gelato options that will leave you craving for more. Treat yourself to the finest artisanal gelato experience available.
Indulge in the unparalleled taste and freshness of handmade gelato crafted on our premises daily. At Chocolate San Diego, we're dedicated to creating exquisite gelato flavors that captivate your senses. Join us on this delectable journey and savor the finest, most authentic gelato experience imaginable. Visit us today and discover the magic of our artisanal gelato.