Chocolate San Diego's All Day Breakfast Menu
When it comes to the perfect start to the day, a hearty breakfast is undoubtedly the key. Imagine having the option to indulge in your breakfast cravings throughout the day – well, your wish is granted with the delectable all day breakfast menu at Chocolate San Diego. Whether you're an early riser or someone who enjoys breakfast at any hour, this menu has something to satisfy everyone's taste buds. From flaky Croissant House Baked delights to mouthwatering Bagel With Eggs, Ham & Cheese, and a variety of other options, Chocolate San Diego has crafted a breakfast menu that will leave you craving for more.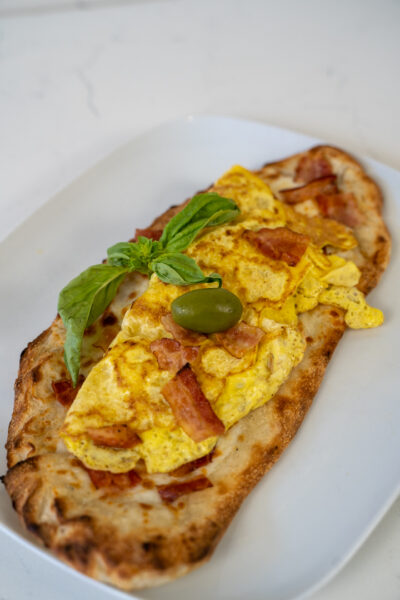 1. Start Your Day Right: Irresistible Breakfast Options
Croissant House Baked: A Flaky Delight That Melts in Your Mouth The Croissant House Baked is a masterpiece that exemplifies the art of baking. Picture biting into a buttery, flaky croissant that's fresh out of the oven, paired with your choice of delectable fillings. Whether you prefer a classic plain croissant or one filled with ham, cheese, and eggs, this option is bound to set the tone for a wonderful day ahead. The fusion of textures and flavors in this dish will undoubtedly make your taste buds dance with joy.
Bagel With Eggs, Ham & Cheese: A Breakfast Classic Reimagined Who can resist the timeless combination of eggs, ham, and cheese, all embraced by a freshly toasted bagel? This classic breakfast staple receives a gourmet touch at Chocolate San Diego. The richness of the melted cheese, the savory ham, and the creamy eggs blend harmoniously to create a symphony of flavors that's impossible to resist. Whether you're a bagel enthusiast or simply seeking a hearty breakfast, this option hits the mark.
2. A Gourmet Experience Beyond Breakfast: Savory Crepes, Panini, and More
At Chocolate San Diego, breakfast isn't just about the morning hours – it's an experience that you can savor all day long. Indulge in a culinary journey that extends beyond the traditional breakfast fare. Explore a diverse array of options that include Grilled Panini, Brushcette, and Savory Crepes. These dishes take breakfast and elevate it to a whole new level, showcasing the culinary expertise of the chefs at Chocolate San Diego.
3. Explore Beyond Breakfast: Delectable Lunch Options
While the all day breakfast menu at Chocolate San Diego is a true delight, the experience doesn't stop there. Dive into a world of flavors with lunch options that are sure to captivate your palate. From the crisp freshness of the Locally Grown Hearts of Romaine Caesar Salad to the robust flavors of the Panzanella salad, your taste buds are in for an exquisite journey. With house-made dressings and carefully selected ingredients, these lunch options are a testament to the commitment to quality and flavor at Chocolate San Diego.
If you're on the hunt for a place that offers an all day breakfast menu that goes beyond the ordinary, Chocolate San Diego is the destination to explore. From the delightful Croissant House Baked to the indulgent Bagel With Eggs, Ham & Cheese, and an array of other breakfast and lunch options, this menu is a celebration of culinary creativity and taste. Whether you're an early bird or someone who enjoys a leisurely meal later in the day, Chocolate San Diego invites you to experience a symphony of flavors that will leave you wanting more.
Come, savor the day with us at Chocolate San Diego, where every bite tells a delicious story. Visit us at our address on 509 5th Ave, San Diego, CA 92109, and embark on a culinary journey that bridges the gap between breakfast and lunch. For inquiries or reservations, please feel free to call us at (619) 238-9400.